You Are Stardust
You Are Stardust begins by introducing the idea that every tiny atom in our bodies came from a star that exploded long before we were born. From its opening pages, the book suggests that we are intimately connected to the natural world; it compares the way we learn to speak to the way baby birds learn to sing, and the growth of human bodies to the growth of forests. Award-winning author Elin Kelsey — along with a number of concerned parents and educators around the world — believes children are losing touch with nature. This innovative picture book aims to reintroduce children to their innate relationship with the world around them by sharing many of the surprising ways that we are all connected to the natural world. 
Grounded in current science, this extraordinary picture book provides opportunities for children to use their imaginations and wonder about some big ideas. Soyeon Kim's incredible diorama art enhances the poetic text, and her creative process is explored in full on the reverse side of the book's jacket, which features comments from the artist. Young readers will want to pore over each page of this book, exploring the detailed artwork and pondering the message of the text, excited to find out just how connected to the Earth they really are.
Elin Kelsey, Soyeon Kim
Regular price
Sale price
$18.95
Unit price
per
---
SKU: 183041n0nn1nWWW | ISBN: 9781926973357
This is a book that reveals both the relationships and parallels between humans and the planet they live on, something children think about a lot...and it does so in a clear and compelling way...Don't miss this one, which begs to be shared intimately with children. Gather together, be still, and learn how we are stardust. - Kirkus Book Blog Network
In You are Stardust, Elin Kelsey works magic. This lyrical book effortlessly connects kids to their timeless origins, and the natural world, while teaching them science too. Soyeon Kim's playful illustrations will allow children's imaginations to run wild, even as they will hang on the book's every word. Bravo!
An exquisite picture-book that instills that profound sense of connection with the natural world. Underpinning the narrative is a bold sense of optimism — a refreshing antidote to the fear-appeal strategy plaguing most environmental messages today…a thoughtful, beautiful piece of early science education presented by two women, the most heartening such example since Lauren Redniss's Radioactive.
- Brain Pickings, 08/03/2013
Readers learn interesting facts about themselves and are urged to make parallels to the planet at large. Meanwhile paper cutouts of children travel from page to page in the mixed-media dioramas, illustrating the text's assertions in a fantastical way...each one provides much to consider and absorb. - School Library Journal, 01/09/2012
An exceptional collaboration. - ForeWord Reviews, 01/09/2012
These oddball leaps at marrying the natural world with typical kid-thoughts are evocative…[and] Kim's way of literally tying us to nature is as abstract, and as intriguing, as Kelsey's. - Booklist, 01/01/2013
Like the child pictured, who turns cartwheels on an overturned tree, readers, too, will join in this joyful ceremony of the cycle of life. - Shelf Awareness for Readers, 30/11/2012
As the worlds of science and illustration continue to show, sometimes non-traditional forms of illustration - the whimsical, the mysterious, the abstract - are the best ways to draw in a new audience to scientific ideas...[You Are Stardust] transcends typical illustration and leaves room for children and adults alike to ponder the wonderful facts it presents. - Scientific American, 15/11/2012
Ontario Library Association, Blue Spruce Award, 2013
A Kirkus Reviews Best Books of 2012 Selection, 2012
YABC Choice Awards, Non-fiction Picture Book Category, 2012
Brain Pickings 13 Best Childrens, Illustrated & Picture Books of 2013, 2013
Brain Pickings 13 Best Science & Technology Books of 2013, 2013
Children's Literature Roundtables of Canada Information Book Award, 2013
Parents' Choice Foundation Award, 2013
Canadian Children's Book Centre Best Book for Kids and Teens, 2013
View full details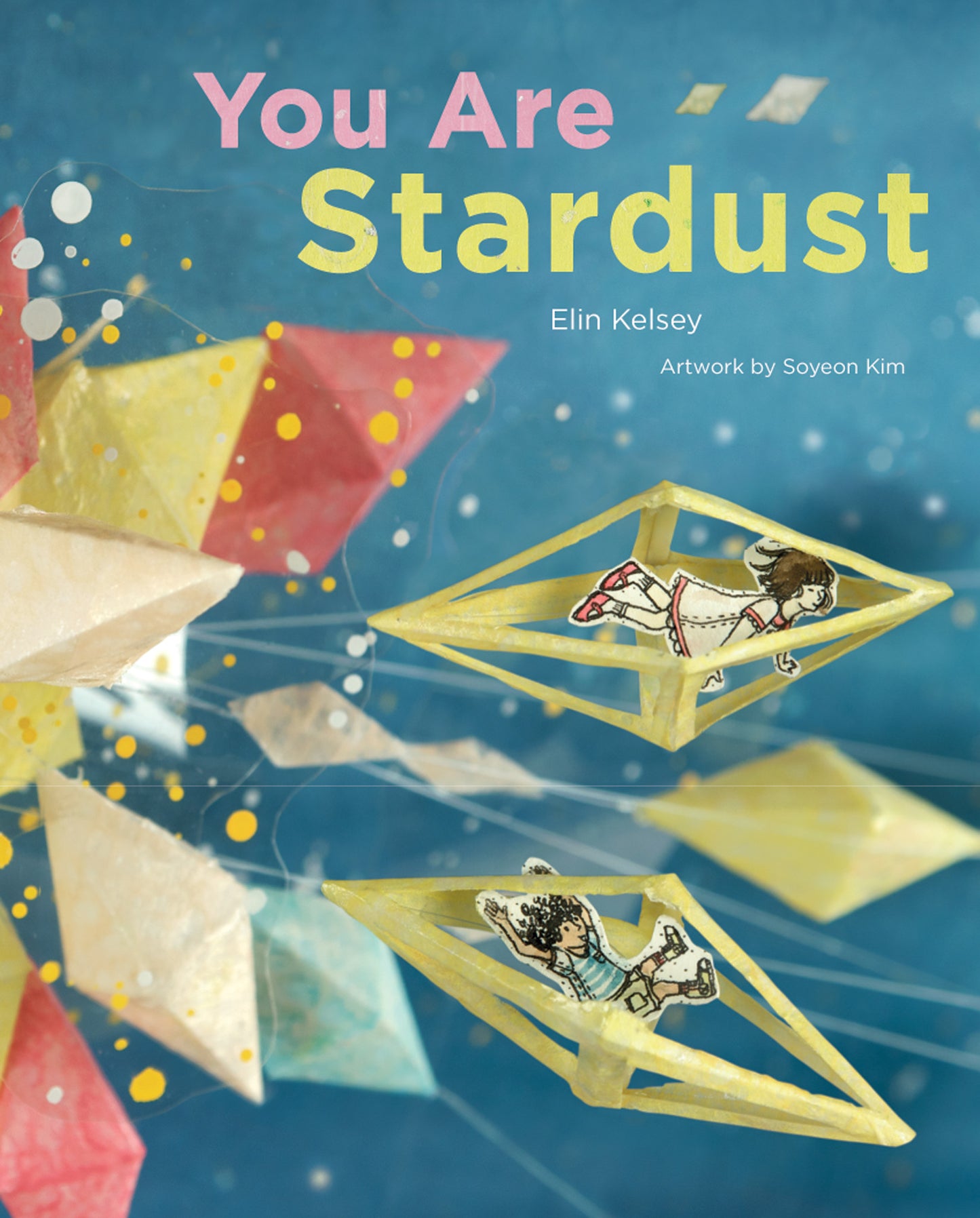 Publication date
September 15, 2012
Curriculum
Environment; Plants; Animals; Life Sciences; Ecology