Winter's Coming
A sweet STEM introduction to the concept of seasons and animal adaptation
Lily, a young snowshoe hare, is surprised to notice the leaves changing color in her forest home. She hears from the other animals that "Winter's coming," but who— or what—is Winter?
As Lily learns the ways in which her forest friends prepare for winter's arrival, she becomes more and more worried about what she should be doing. Finally, the brown bear points out that Lily has been preparing without even knowing it: her fur is thickening and turning white to help her camouflage in the changing weather.
Complemented by illustrations in a mix of collage, drawing, and digital montage, this story introduces the many ways in which different animals adapt to survive winter.
Jan Thornhill, Josée Bisaillon
Regular price
Sale price
$16.95
Unit price
per
---
SKU: 189421n0nn1nWWW | ISBN: 9781771470025
"Straightforward, approachable text, inventively illustrated in paper collage that exudes color and warmth ... [a] sweet introduction to the concept of seasons, complete with a curious and likable heroine." - Kirkus Reviews
"A perfect introduction to winter." - School Library Journal
"Engaging story." - School Library Journal
"This is a beautifully illustrated book full of accurate and engaging information about various species; a good selection for a class to read together." - Library Media Connection
"Mixing a fictional tale with impeccable science and beautiful art, Thornhill and Bisaillon have created an information-filled tale delivered in a delightful package." - National Reading Campaign
"Filled with information, including an extensive facts section at the end of the story, Winter's Coming could be a valuable resource for elementary school students... Joseé Bisaillon's mixed-media collage illustrations capture the rich beauty of the changing seasons and bring the little hare and her world vividly to life." - Canadian Review of Materials
"A beautifully illustrated non-fiction picture book that introduces primary aged children to various animal adaptations to winter." - Canadian Teacher Magazine
"The text is lengthy with description and dialogue, but it develops the animals' personalities." - Resource Links
A Canadian Children's Book Centre Best Book for Kids and Teens, 2015
View full details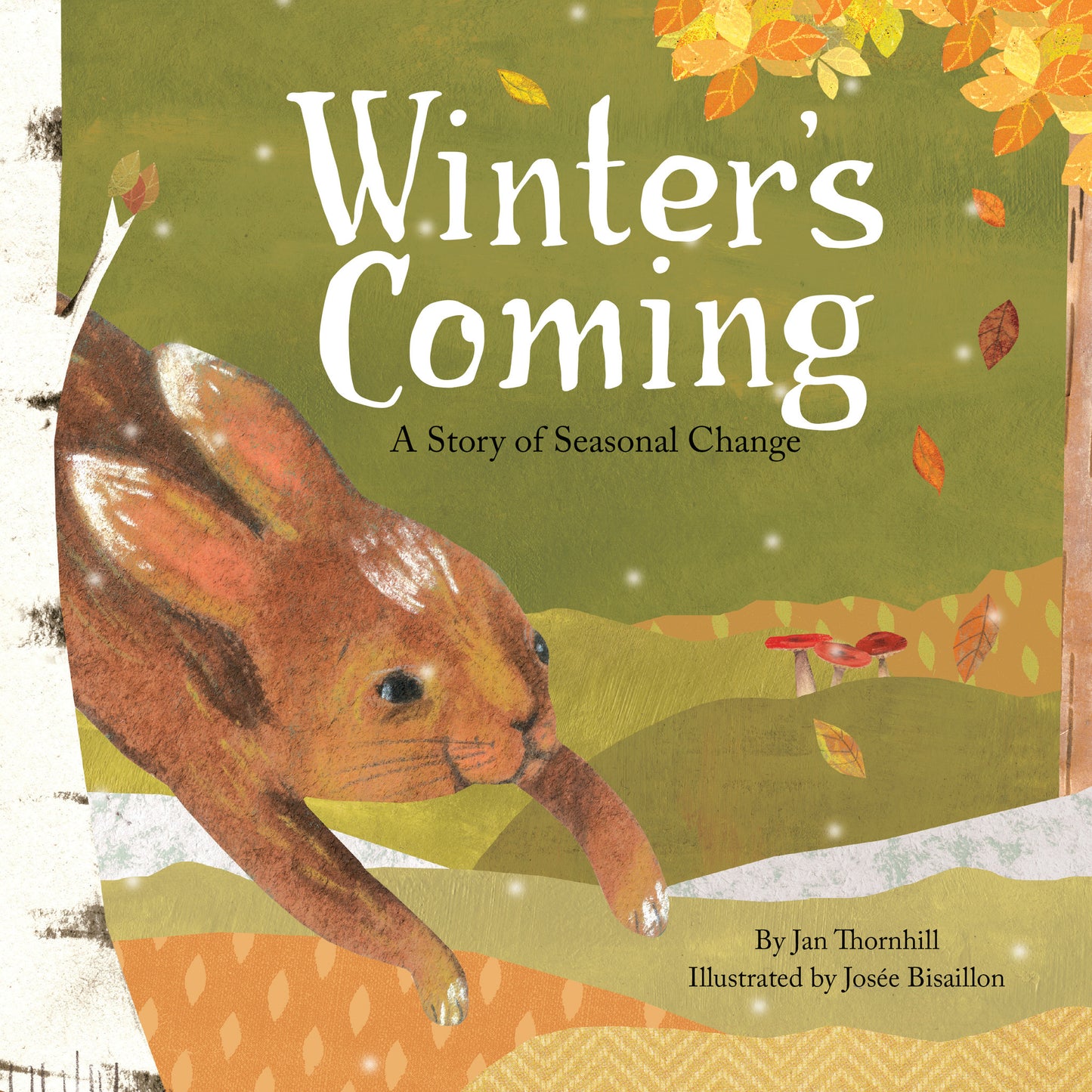 Publication date
October 15, 2014
Curriculum
Reading; Understanding Informational Text