The Tray of Togetherness
A delicious ode to food, family, and togetherness that celebrates Lunar New Year
A little girl and her family are hosting a New Year party, an event marking the Lunar New Year. There's a lot to do before the guests arrive! First, a trip to the market to fill up the Tray of Togetherness, a special candy box for the partygoers. Each of the eight lucky snacks in the Tray has an auspicious meaning: peanuts for a long life, pistachios for happiness, candied coconut for strong family ties…As the family returns home, they pass out delicious good wishes to the friends and neighbors they meet along the way.
After the tray has been prepared and the decorations set up, it's time for the party! A diverse group of relatives and friends gathers, ready to celebrate the New Year with the Tray of Togetherness.
This sensory, food-focused story is brought to life with eye-catching illustrations and a little girl's cheerful narration. Debut author/illustrator Flo Leung encourages readers to explore culturally specific Lunar New Year practices, while offering a universal message about carrying on traditions and creating community. 
Flo Leung
Regular price
Sale price
$18.95
Unit price
per
---
SKU: 214852n0nn1nWWW | ISBN: 9781771474627
"The bouncy rhythm and repetition of certain lines makes this a strong choice for reading aloud to young children ... A sweet read focusing on a young child's infectious excitement over holiday traditions."
- School Library Journal
"The artwork exudes plenty of warmth ... The bustling party in the book's closing pages emphasizes how the holiday can bring community together."
- Booklist
"The story of a treasured holiday item ... A delectably delightful celebration."
- Kirkus Reviews
"Leung's rosy hues and dot-eyed characters aptly carry the message of togetherness in the Lunar New Year via a sweet family tradition and reiterative text."
- Publishers Weekly
"Leung's story exudes the warmth of the holidays and displays the joy we spread by showing kindness to others and sending our best wishes."
- Children's Literature Comprehensive Database
"Leung has created an explosion of brightness and comfort in her words and her illustrations and informs about traditions for the Lunar New Year."
- CanLit for Little Canadians
"The Tray of Togetherness will be a valuable addition to libraries that would like to increase the diversity of their picture book collections or their representation of diverse characters and experiences."
- Canadian Review of Materials
View full details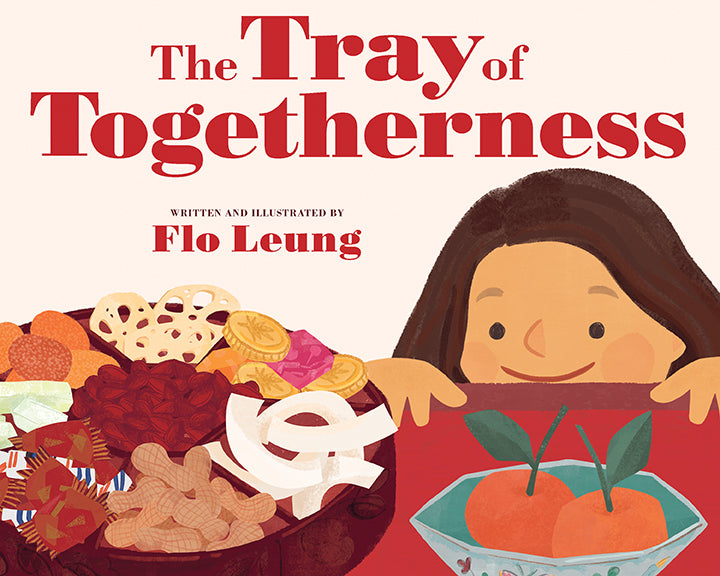 Publication date
November 8, 2022