Starting from Scratch
Starting from Scratch
 is a manifesto on food that will help kids relate to what they eat, whether on special occasions or every day, inspiring both budding chefs and budding food lovers in the process. Beginning with an exploration of taste and the way it works, author and food activist Sarah Elton explains how ingredients have been on the move for centuries, resulting in the unique and fusion flavors we love today. She breaks down the science of food and cooking into bite-sized and easily digestible pieces of information that cover everything from the chemistry of heat versus cold, fat versus acid, and salt versus sweet.
Both practical and philosophical in its approach, 
Starting from Scratch
 demystifies food and cooking by boiling it down to the basics. Kids will be able to make sense of recipes, measure and substitute ingredients, and stock a pantry, but they'll also discover that food is more than just a prepackaged meal. Using simple and universal examples, like how an onion is transformed when it's boiled versus charred, caramelized versus fried,
Starting from Scratch
will inspire kids to eat better, try new flavors, and understand what's on their plate.
Even readers who decide the kitchen isn't for them will leave with an improved sense of where food comes from and be able to join in on a conversation that continues from snack time to dinnertime.
Sarah Elton, Jeff Kulak
Regular price
Sale price
$18.95
Unit price
per
---
SKU: 188349n0nn1nWWW | ISBN: 9781926973968
"An intelligent introduction to food and cooking meant for children 10 or older but useful for adult beginners as well." - The New York Times
"...a book I'd heartily recommend for elementary and middle school classrooms and libraries. Elton doesn't just talk about cooking and baking; she talks about nutrition, science and ethics as well."
- Kirkus Reviews
"A lively, colorful and matter-of-fact introduction to the culture of food ... what will make the volume of interest to young readers are the eye-catching art and the many fascinating tidbits of information." - Kirkus Reviews
"Elton's insightful text is punctuated by Kulak's quirky, vintage art ... a sumptuous treat for any budding foodie to digest."
- Booklist
"For those kids who love cooking and eating, this title should be required reading ... written in a clear and engaging style, this title has plenty of kid appeal."
- School Library Journal
"There's more than enough in this encouraging book to get aspiring chefs started and plenty for confirmed foodies who enjoy working in the kitchen." - School Library Journal - Nonfiction Notes
"A well-organized, descriptive book about the science, history, and tools of cooking and food. ... This book will supplement the 641 section by adding a food science and history dimension that is rarely seen at the intermediate level."
- Library Media Connection
"Recipes are demystified and cooking is boiled down to the basics... What a delicious idea!" - Canadian Children's Book Centre
Ontario Library Association Red Maple (Non-Fiction) Award, 2015
Norma Fleck Award for Canadian Children's Non-Fiction, 2015
Quill & Quire Best of 2014, 2014
Ontario Library Association Best Bets List, 2014
A Canadian Children's Book Centre Best Book for Kids and Teens, 2014
Canadian Science Writers' Association Science in Society Book Award (shortlisted), 2014
View full details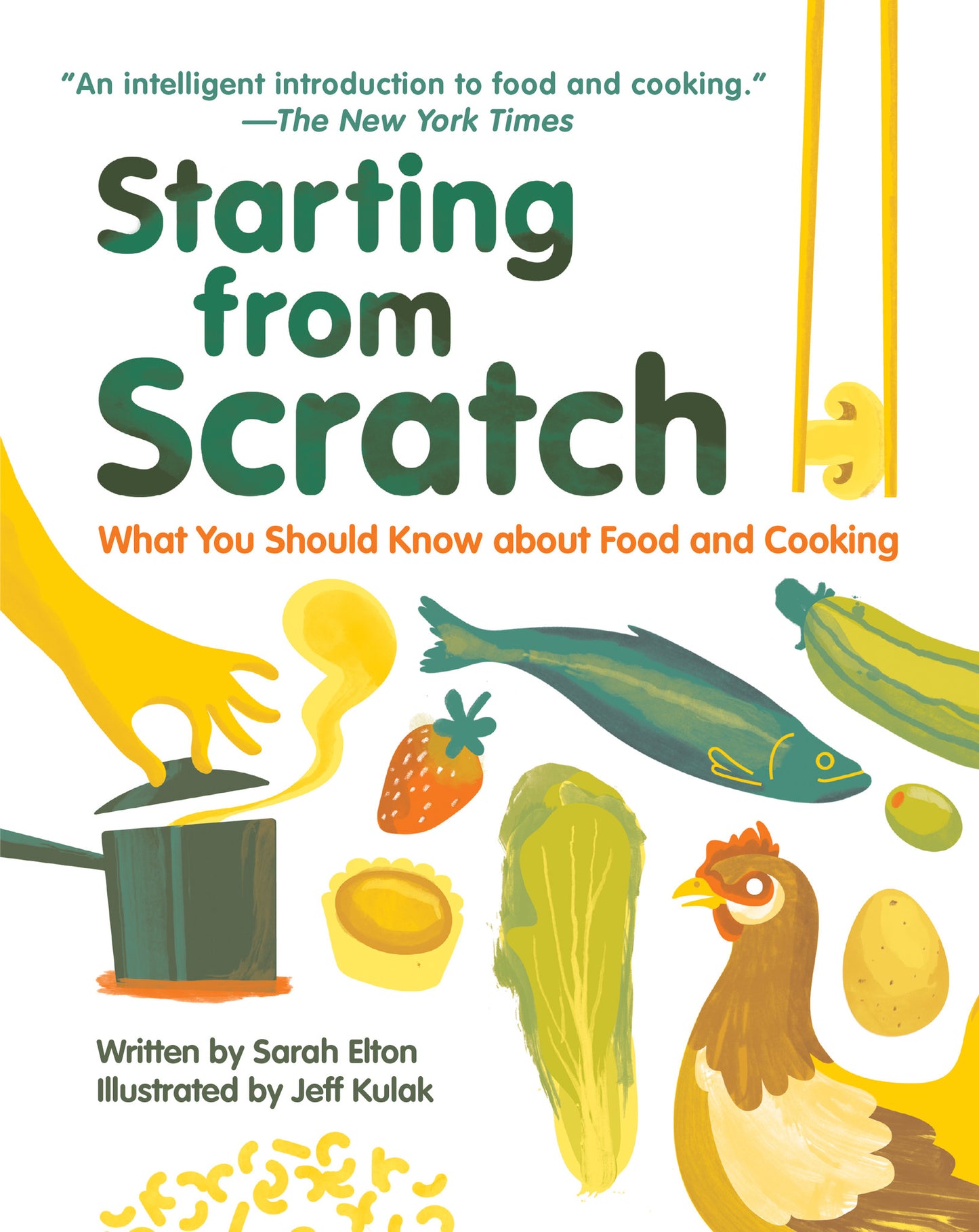 Publication date
March 15, 2014
Curriculum
Social Studies – World Cultures and Societies; Environment; Conservation; Politics