Small but Mighty
Sometimes the smallest creatures are the most important
The lion may be king of the jungle, but there are plenty of fascinating tiny critters that are critical to the survival of our planet.
From frogs as small as quarters that indicate the health of entire ecosystems, to crayon-sized millipedes that recycle dead plants into vital nutrients for soil, Small but Mighty explores the ways that small creatures help our environment thrive.
Each spread is packed with STEM content, including descriptions of each creature, fun facts, and real-life size comparisons. Illustrations of each animal in its natural habitat, both whimsical and realistic, bring the creatures to life. This kid-friendly introduction to keystone and crucial species and ecosystems demonstrates that no creature—including you!—is too small to make a big difference.
Kendra Brown, Catarina Oliveira
Regular price
Sale price
$18.95
Unit price
per
---
SKU: 211379n0nn1nWWW | ISBN: 9781771474313
"A climate-conscious celebration of some small, helpful creatures of the world." - Kirkus Reviews
"Children learn the interrelatedness of the Earth and its creatures, and they will be encouraged to take part and make a positive difference." - School Library Journal
"This delightful and timely non-fiction picture book is packed with astonishing animals, wacky facts, and well-written text ... Children and adults will be amazed at this elementary treatise on ecosystem balance that drives home the idea that all creatures, including us, work together in harmony."
- School Library Connection
"Celebrates the amazing little creatures that are integral to various ecosystems ... Loaded with facts about a wide range of creatures."
- Green Teacher
"Illustrations perfectly accompany the informative text ... Love this fun non-fiction."
- Kiss the Book
Hackmatack Children's Choice Book Award, 2023
View full details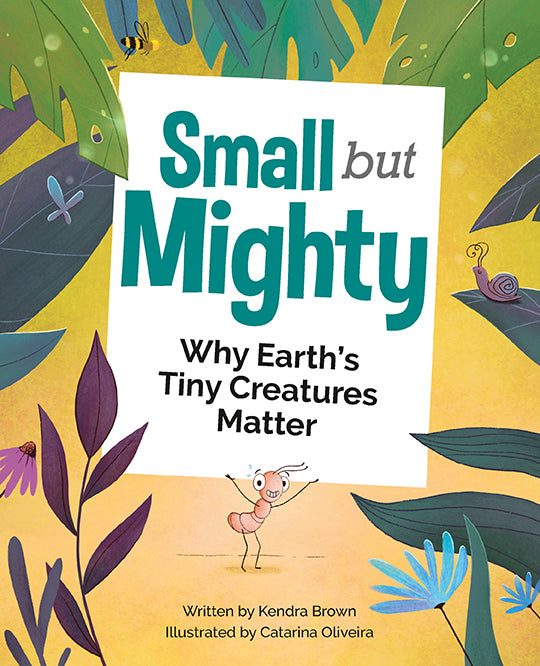 Publication date
September 15, 2021
Interest age
From 7 to 10