Really and Truly
With tenderness, sensitivity, and humor, Really and Truly explores the effect that dementia has on a young boy named Charlie and his family. 
Charlie is very close to his grandfather, who loves to tell fanciful stories about pirates, witches, and gnomes that amuse Charlie to no end. But lately, Charlie's grandpa doesn't have any new stories to tell — in fact, some days Grandpa doesn't even recognize Charlie. A disease has stolen grandpa's memories, his appetite, and even his smile. 
Charlie wants so much to make his grandpa smile again that he comes up with a plan to tell him stories — the same ones that Grandpa used to tell Charlie to make him laugh! Without shying away from the inevitable heartache that comes from watching loved ones suffer, Really and Truly is a spirited book for young readers struggling to remain optimistic during troubling times. 
Émilie Rivard, Anne-Claire Delisle
Regular price
Sale price
$15.95
Unit price
per
---
SKU: 182917n0nn1nWWW | ISBN: 9781926973401
"Really and Truly is one of those books that parents hope they will never need, but it's a must-have for any family dealing with a loved one suffering from dementia...will leave adult readers teary, but will be especially poignant, relevant, and helpful for parents struggling to put dementia into terms that younger children can understand." - Quill & Quire
"... a meaningful book for very young children…a testament to the power of stories, love and the bond between child and grandparent."
- Canadian Children's Book News
"This book is sad, yet uplifting; it is realistic and hopeful; it is like real life. This will be a useful addition to school and public libraries or family libraries where they may be experiencing these situations." - Resource Links
"Heart-warming, heart-breaking and so, so relevant to children who are dealing with the difficulty of losing a beloved relative to this terrible disease." - YA & Kids Books Central
"...a timely, touching and oh-so-necessary book about the signs, symptoms and emotional effects of Alzheimer's disease." - Picture Book Depot
"Rivard's straightforward text and artist Anne-Claire Delisle's sensitive illustrations make this picture book a good way to begin the difficult conversation with a child about this difficult subject." - Books for Kids Blog
Ontario Library Association, Blue Spruce Award, 2013
Canadian Children's Book Centre Best Books for Kids and Teens, 2013
View full details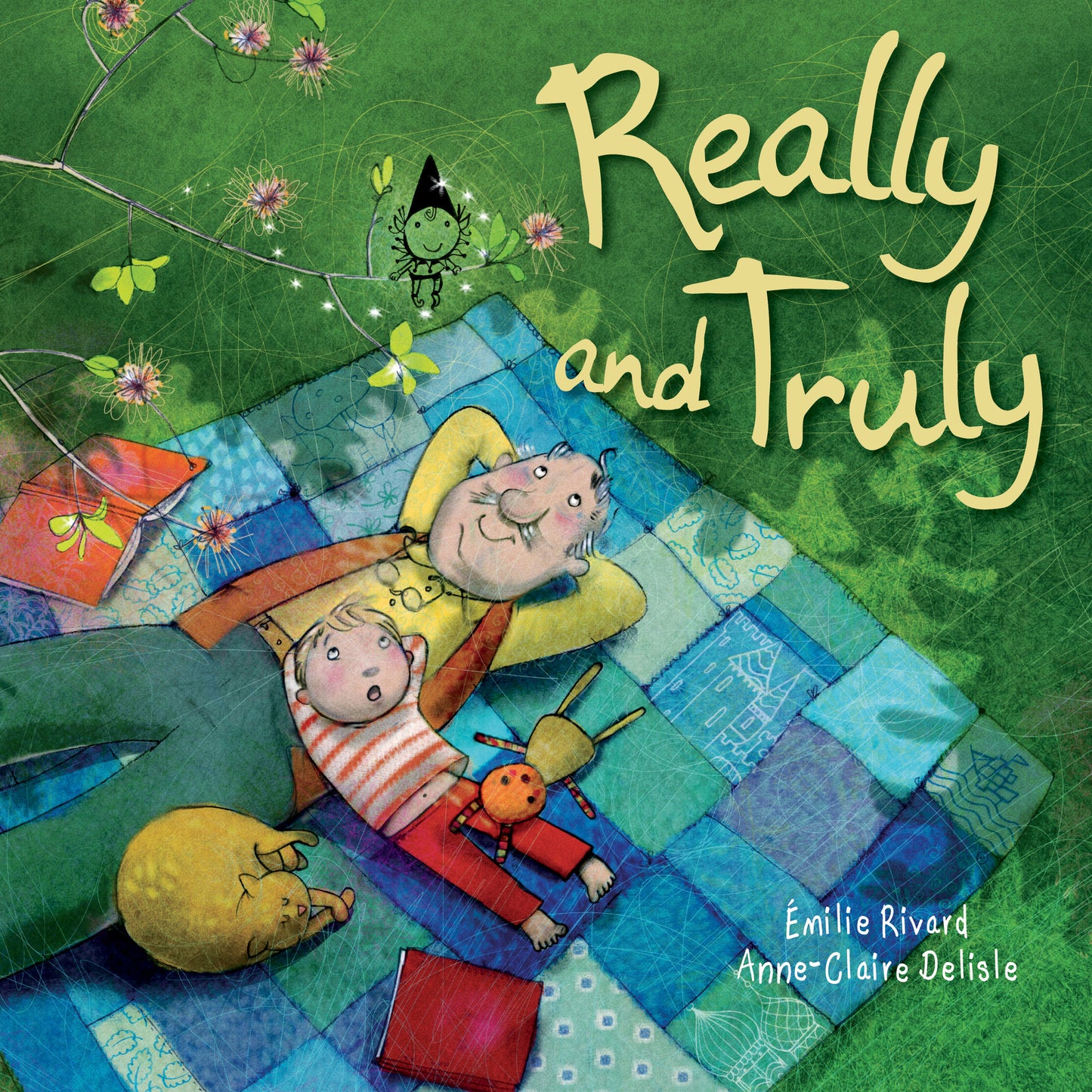 Publication date
August 15, 2012
Curriculum
Critical Thinking