Otis & Peanut
A quirky and iconic new series of stories about friendship and belonging, in the style of Frog and Toad
A long-haired guinea pig and a naked mole rat may seem like unlikely friends, but Otis and Peanut are a perfect pair!
In three stories told in graphic-novel form, Otis and Peanut explore themes of loss, fear of change, and cooperation, while demonstrating what it means to be a supportive and caring friend. In "The Haircut," Otis worries about getting a haircut because he's afraid he'll look so different that he'll no longer be himself. In "The Swing," Peanut helps Otis come to terms with missing a beloved friend. And in "The House," Otis struggles to make his house a home but succeeds with Peanut's help.
Otis and Peanut are brought to life with delightful comic illustrations from Kelly Collier, and author Naseem Hrab's humor and sensitivity shines through in each tale of true friendship. The author-illustrator team of How to Party Like a Snail serves up laugh-out-loud moments, profound life lessons, and a new iconic literary duo that kids will love.
Naseem Hrab, Kelly Collier
Regular price
Sale price
$18.95
Unit price
per
---
SKU: OB400010n0nn1nWWW | ISBN: 9781771474962
"Changes large and small are approached sensitively in this graphic novel for evolving readers ... A tender friendship story for the ages."
- Kirkus Reviews
"Each story is slow-paced and thoughtful and provides gentle treatment of tough topics like ­coping with loss and being afraid of change. Collier's artwork is bold and eye-catching, using vibrant colors like yellow, turquoise, and red. But the illustrations are also ­powerful in smaller ways, like in the ­characters' changing expressions."
- School Library Journal
"[Otis and Peanut] bravely follow in the footsteps of Frog and Toad and George and Martha."
- The New York Times
"Appealing characters and heartfelt scenes offer comfort and charm for readers, and assure they will want to see Otis and Peanut in future adventures."
- Sal's Fiction Addiction
"Otis and Peanut have loads to teach young readers about friendship, grief, change and self ... Sure to be a hit."
- CanLit for Little Canadians
"The pair's lighthearted approach to topics that can be emotionally challenging, like change, death, and moving houses, will entertain while building empathy for others who may be going through something they find difficult. Like many great children's books, Otis & Peanut is written for younger readers but can be enjoyed by readers of all ages."
- Canadian Review of Materials
A Junior Library Guild Selection, 2023
Top Grade Spring Picks, 2023
ABA Best Books for Young Readers, 2023
Best Books for Kids and Teens Starred Selection, 2023
View full details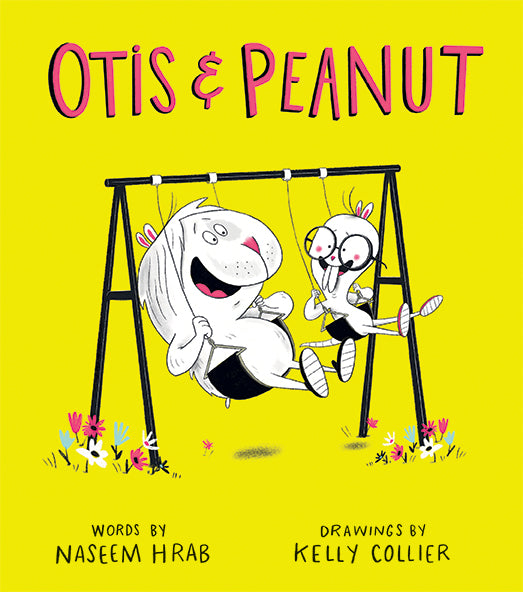 Publication date
April 15, 2023
Curriculum
Self-Awareness; Social Awareness; Belonging