Liam Takes a Stand
Lister and Lester are identical twins who do identical things. But their constant striving to outdo each other means their little brother, Liam, is always left out. When Lester's Lemonade Universe and Lister's Lemonade Multiverse open for business, there's no role for Liam. He does odd jobs around the neighborhood while Lister and Lester's competition spirals into overdrive and their lemonade stands get increasingly, outrageously out of hand.
But then Liam takes a stand with his own business venture — a simple model based on his observations of what
not
to do — and gives the twins a run for their money. Illustrated with lively cartoon-style art highlighting the hilarious one-upmanship, this is a spirited underdog story about siblings and strategic thinking.
Troy Wilson, Josh Holinaty
Regular price
Sale price
$16.95
Unit price
per
---
SKU: 200195n0nn1nWWW | ISBN: 9781771471619
"Hard work, thrift, and ingenuity add up to success not only in business, but social relations too." - Kirkus Reviews
"Sibling rivalry has never been so entertaining... A winning combination of both smart and funny." - Foreword Reviews
"The straightforward text is enhanced by colorful, energetic cartoon-style illustrations...readers will find much to appreciate in this unique take on sibling rivalry and competitiveness." - Booklist
"Offering solid lessons in commerce and sibling cooperation, along with satisfying shots of humour, Liam Takes a Stand is a winning read-aloud choice." - Quill & Quire
"Budding entrepreneurs and readers with rivalrous siblings are bound to find it entertaining." - School Library Journal
"Parents, teachers, and caregivers can use this amusing book to teach a lesson about what can happen when competition between friends or siblings gets a little out of hand." - Resource Links
"Perfect for anyone with a competitive friend or sibling, Liam Takes a Stand shows that work, play, and a bit of creativity can make even the fiercest competitions a lot of fun. Highly recommended." - Canadian Review of Materials
Fall 2017 Best Books for Kids and Teens,
2019 BC Chocolate Lily Award
View full details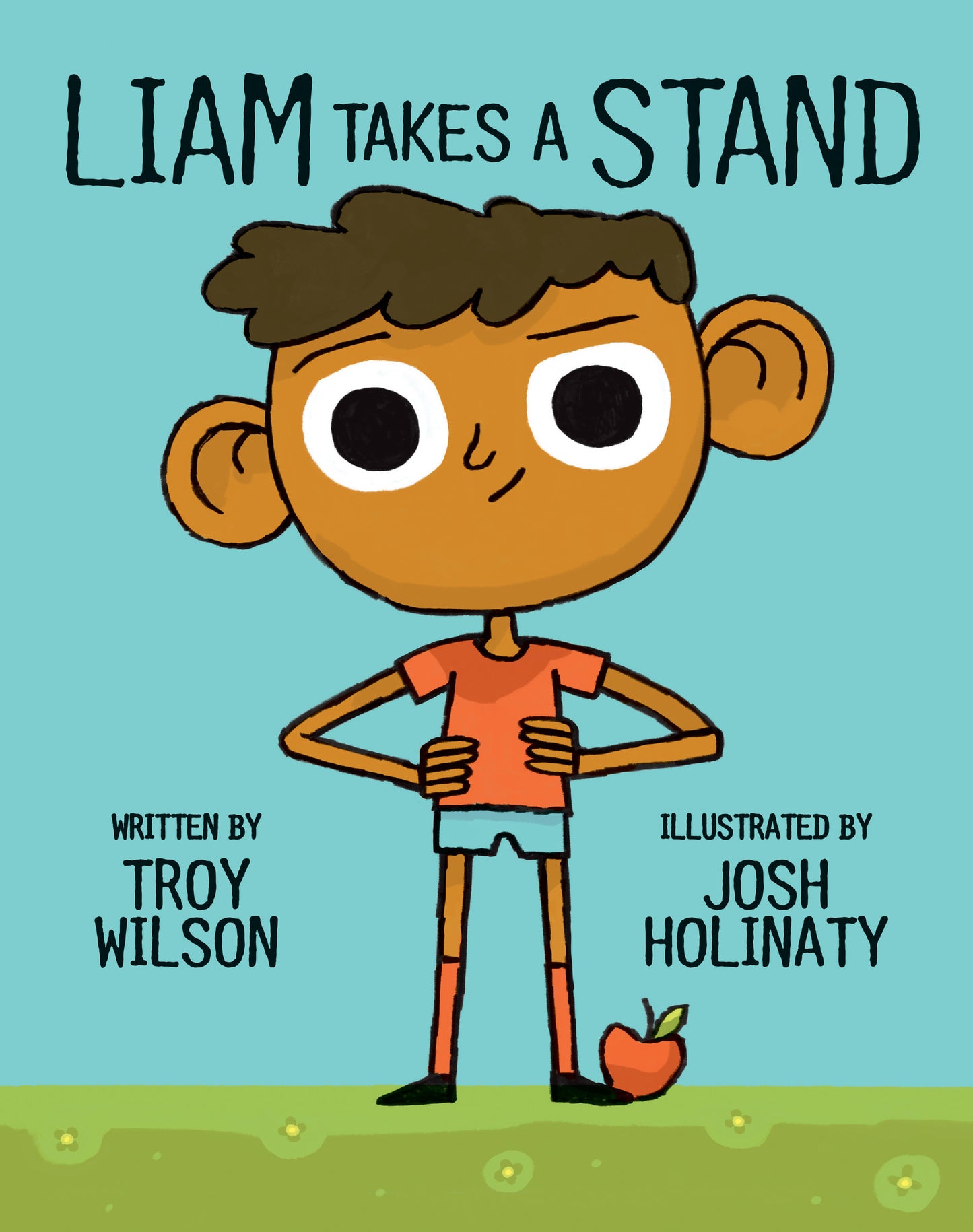 Publication date
March 15, 2017