Killer Style
The clothes we wear every day keep us comfortable, protect us from the elements, and express our unique style—but could fashion also be fatal? As it turns out, history is full of fashions that have harmed or even killed people. From silhouette-cinching corsets and combustible combs to lethal hair dyes and flammable flannel, this nonfiction book looks back at the times people have suffered pain, injury, and worse, all in the name of style. Historical examples like the tragic "Radium Girl" watchmakers and mercury-poisoned "Mad Hatters," along with more recent factory accidents, raise discussion of unsafe workplaces—where those who make the clothes are often fashion's first victims.
Co-authored by a scholar in the history of textiles and dress with the founder of
WORN Fashion Journal
, this book is equal parts fab and frightening: a stylishly illustrated mash-up of STEAM content, historical anecdotes, and chilling stories. Nonfiction features including sidebars, sources, an index, and a list of further reading will support critical literacy skills and digging deeper with research on this topic.
Alison Matthews-David, Serah-Marie McMahon, Gillian Wilson
Regular price
Sale price
$17.95
Unit price
per
---
SKU: 201824n0nn1nWWW | ISBN: 9781771472531
"A fun, yet thoughtful look inside fashion perils past and present." - Booklist - STARRED REVIEW
"Readers and report writers will not be disappointed." - The Bulletin of the Center for Children's Books
"An engrossing choice for stout-hearted readers, whether fashion-forward or not." - School Library Journal
"A fun way to remind youngsters to value their health and safety above their appearances." - Shelf Awareness - STARRED REVIEW
"For students interested in fashion and fashion history, this book is a must-read." - School Library Connection
"The macabre subject matter of Killer Style will appeal to almost every youngster...it is both interesting and thought-provoking." - Canadian Review of Materials
A Junior Library Guild Selection, 2019
Yellow Cedar Award Honour Book
Light Reads, Great Stories, 2020
110 best children's books of the year, 2019
Best Books for Kids and Teens (starred selection), 2019
Best non-fiction books of the year for older readers, 2019
Rocky Mountain Book Award, 2021
Information Book Award, 2020
View full details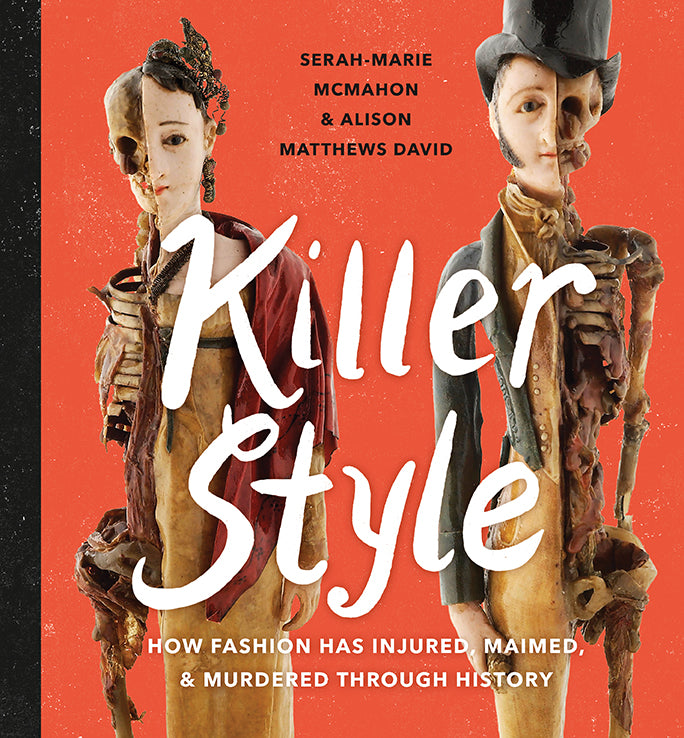 Publication date
April 15, 2019
Interest age
From 9 to 12