Chirp: Foiled Again
It's a robot invasion! Today, Chirp and his friends Squawk and Tweet are playing at being secret agents on a top-secret mission — they must shut down an evil robot factory!

Unfortunately for secret agents Chirp, Squawk, and Tweet, the factory is filled with dangerous traps! Somehow they must find the control room and stop the evil robots once and for all. With some fancy robot dance moves and the pushing of many buttons, will the three friends manage to save the day?

The Chirp books invite readers into a world of imagination where Chirp, Squawk, and Tweet work together to solve problems, using everyday objects and their limitless imaginations. Inspired by Chirp Magazine and based on episodes of the Kids' CBC TV show Chirp, the Chirp books are designed to encourage learning through imaginative play and will open up the world to preschoolers, one awesome adventure at a time.
Regular price
Sale price
$4.95
Unit price
per
---
SKU: 197716n0nn1nWWW | ISBN: 9781771471916
"The primary themes in all episodes are imagination and adventure, with a subtle lesson in collaboration for early readers... Recommended." - Canadian Review of Materials
"Humour and ingenuity are the main ingredients in this simple adventure where friends use their imaginations and everyday objects to prevail." - Resource Links
View full details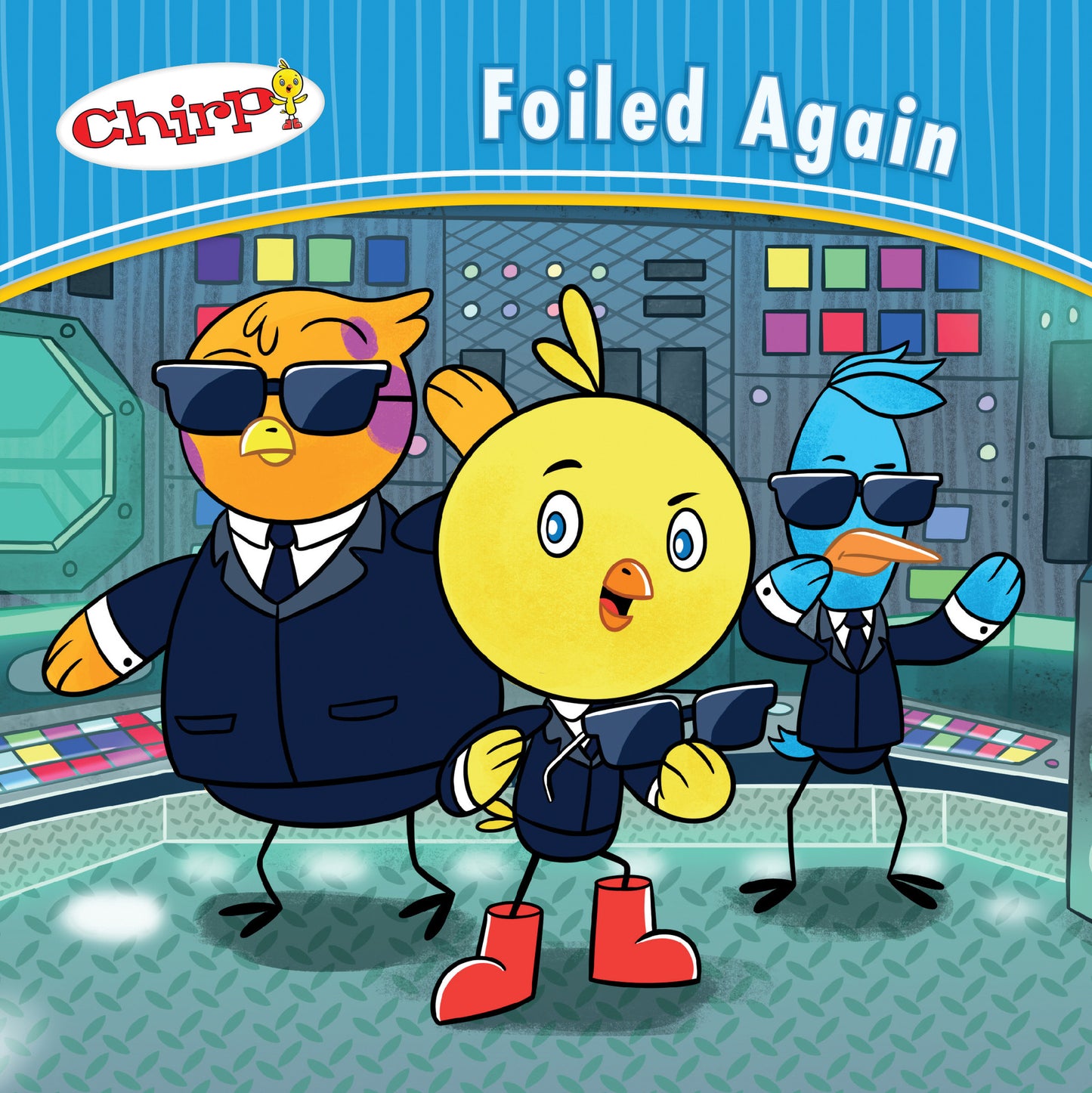 Publication date
March 15, 2017