Chirp: Astro-Birds
Chirp and his friends Squawk and Tweet love going on adventures together. Today, they've traded in their playhouse for a spaceship... which they've accidentally flown into the middle of an asteroid field!
CRASH! When an asteroid hits their ship, astronauts Chirp, Squawk, and Tweet must find a way to patch up the damage before they are sucked into outer space. Join these brave explorers as they boldly go into the deepest, darkest depths of space.
The Chirp books invite readers into a world of imagination where Chirp, Squawk, and Tweet work together to solve problems, using everyday objects and their limitless imaginations. Based on episodes of the Kids' CBC TV show "Chirp" and inspired by
Chirp Magazine
, the Chirp books are designed to encourage learning through imaginative play and will open up the world to preschoolers, one awesome adventure at a time.
J. Torres
Regular price
Sale price
$4.95
Unit price
per
---
SKU: 196101n0nn1nWWW | ISBN: 9781771471350
Praise for the Chirp Series

"Appealing and fun for young readers. Each story is a new, imaginative adventure." - Resource Links
View full details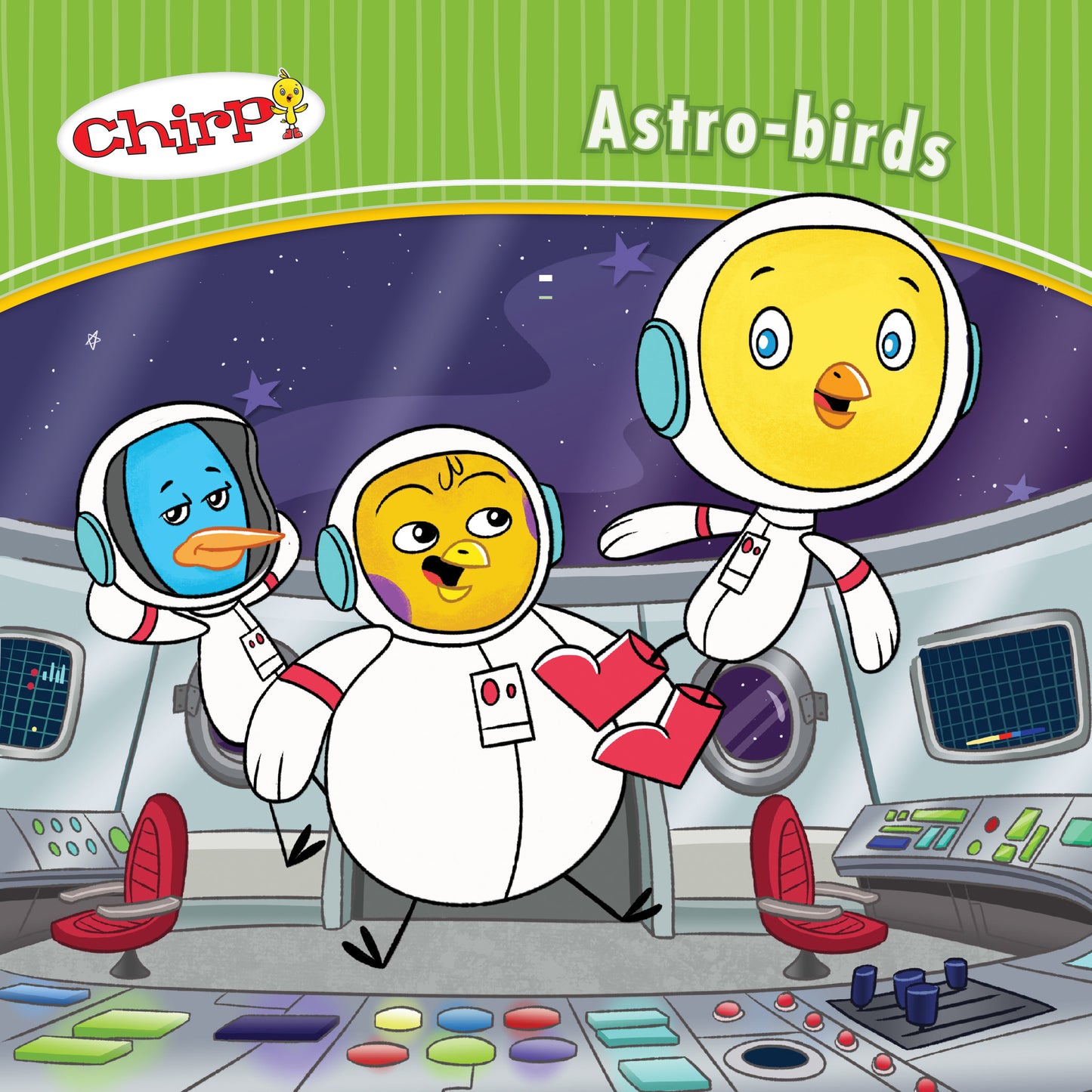 Publication date
June 15, 2015