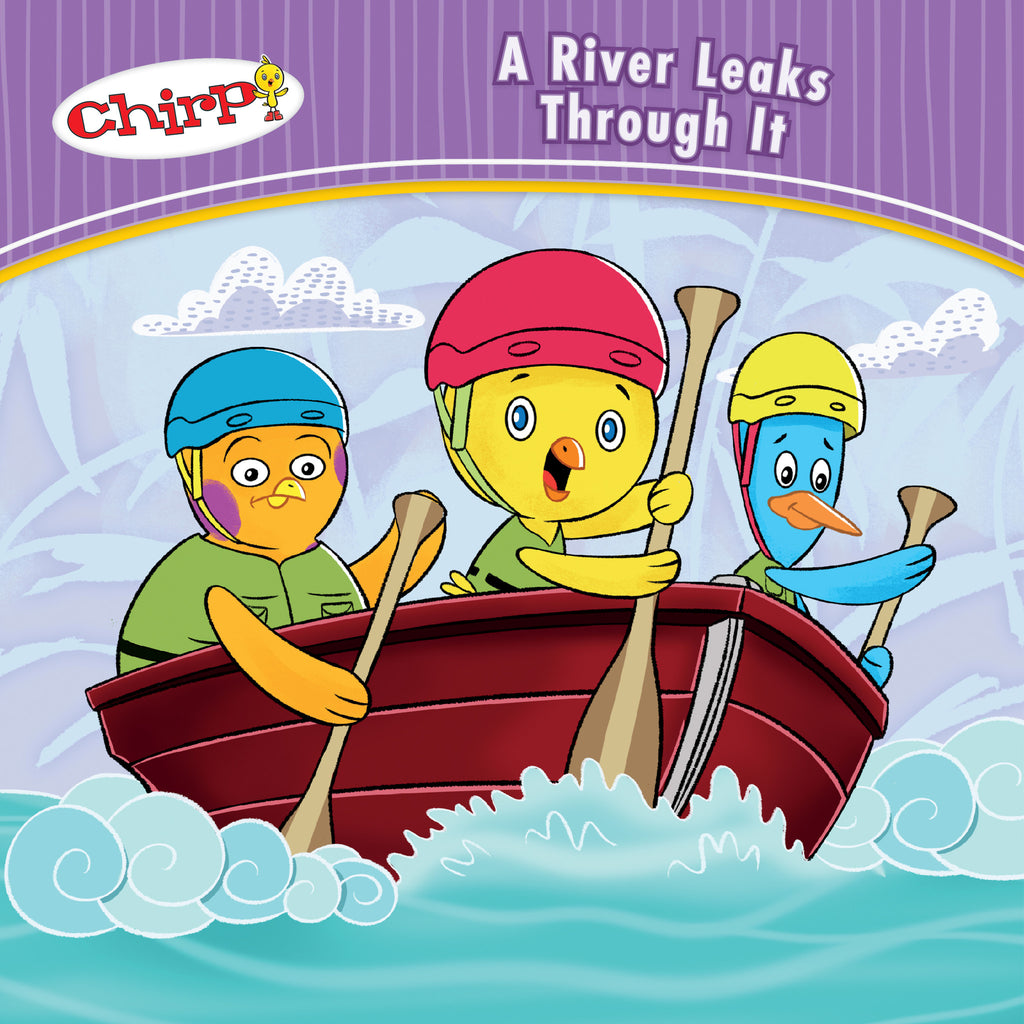 Chirp: A River Leaks Through It
Chirp
By
From 3 to 7 | 24 pages
Chirp and his friends Squawk and Tweet love going on adventures together. Today, they've traded in their playhouse for a boat, and they're paddling down a mighty river in search of the world's biggest waterfall!
When their boat springs a leak in the rushing rapids, the three explorers must find a way to plug the hole. And — KSSHHH! — what is that thundering sound they hear off in the distance? Find out if Chirp, Squawk, and Tweet go overboard in this thrilling white water ride.
The Chirp books invite readers into a world of imagination where Chirp, Squawk, and Tweet work together to solve problems, using everyday objects and their limitless imaginations. Based on episodes of the Kids' CBC TV show "Chirp" and inspired by
Chirp Magazine
, the Chirp books are designed to encourage learning through imaginative play and will open up the world to preschoolers, one awesome adventure at a time.
J. Torres
Praise for the Chirp Series

"Appealing and fun for young readers. Each story is a new, imaginative adventure." - Resource Links