Becoming Bionic and Other Ways Science Is Making Us Super
Take a tour of the science of superpowers and see how science fiction is becoming science fact
If you could have any superpower, what would it be? Fly like Shazam? Turn invisible like Violet Parr? Or maybe have the super strength of the Hulk? Believe it or not, many of the extraordinary abilities we see in comics and movies are already a reality—or could become one soon!
This middle-grade nonfiction book uses superheroes to explore how science is transforming our bodies and our experiences. Engaging text, detailed timelines, and intricate diagrams break down how superhero traits have been reflected in technological innovations throughout history, and how they could appear in the future. Jetpacks and rocket belts can help us fly like Superman. Prosthetic limbs and lab-grown human tissue mirror the regenerative powers of Wolverine and Ms. Marvel. But readers are also invited to think critically about these incredible, and sometimes controversial, advancements—after all, with great power comes great responsibility!
A fresh and timely take on innovation, Becoming Bionic and Other Ways Science Is Making Us Super blends pop culture, history, and STEM for a fun, engaging, and thought-provoking look at the science of superpowers.
Heather Camlot, Victor Wong
Regular price
Sale price
$19.95
Unit price
per
---
SKU: 214591n0nn1nWWW | ISBN: 9781771474610
"A peek at how advances in medicine and technology are turning imaginary superpowers, from flight to telepathy, into realities ... Fascinating."
- Kirkus Reviews
"The cool factor is high in this eye-opening portrayal of all the ways science is helping humans 'become bionic.'"
- Publishers Weekly
"This book shows kids how some of the most common superhero abilities may already be reality, may become reality, or why they will likely not be achievable ... Vibrant, detailed illustrations make it easy for kids to envision these historical discoveries as well as future possibilities."
- Youth Services Book Review
"Uses pop culture to give an accessible and engaging overview of the science of superpowers through history and into the present."
- Canadian Review of Materials
Yellow Cedar Award, 2023
Outstanding Science Trade Book List, 2024
View full details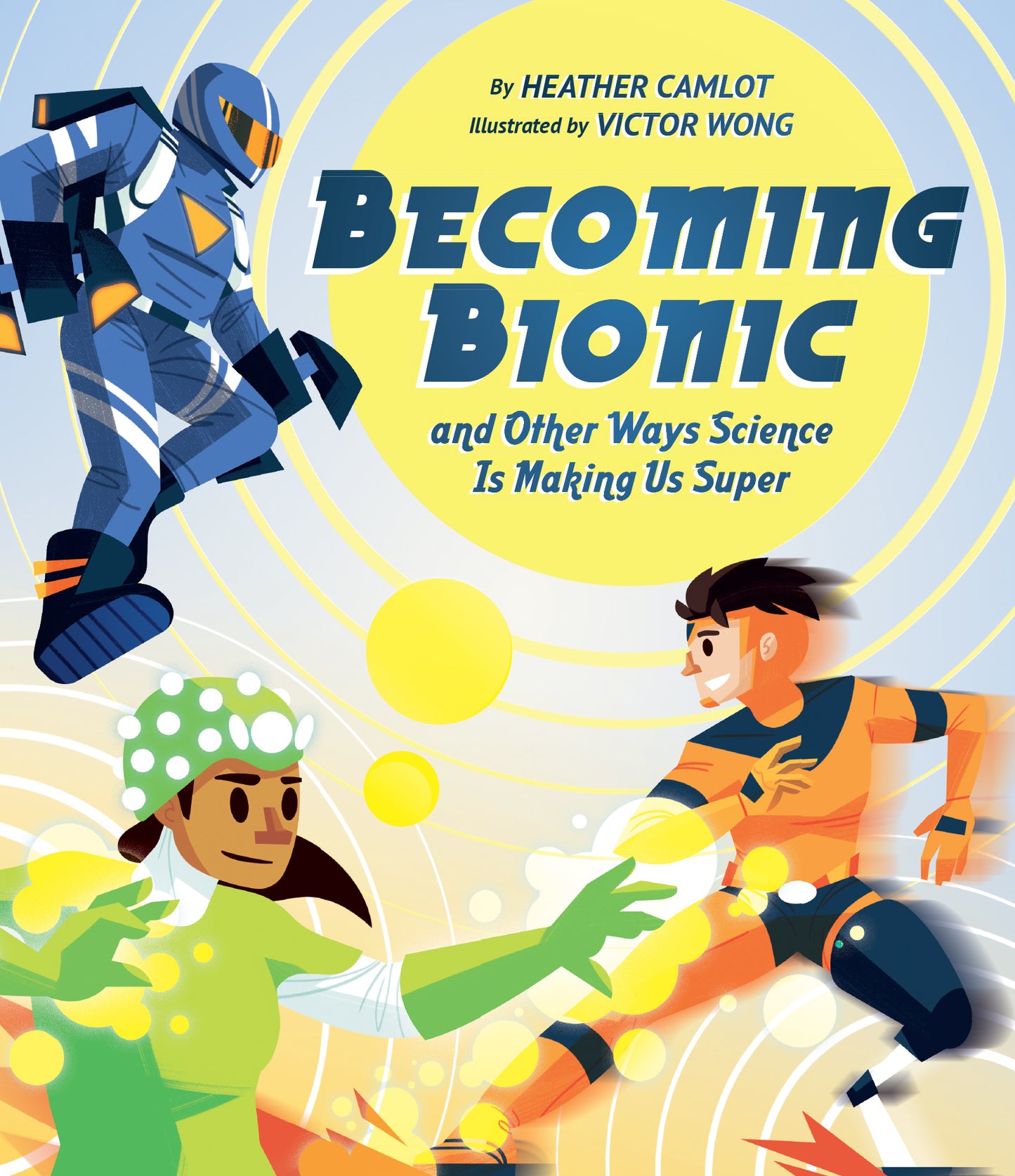 Publication date
April 15, 2023
Curriculum
Life Systems; Structures and Mechanisms; Matter and Energy
Interest age
From 8 to 12