The Line in the Sand
Critically acclaimed creator Thao Lam, author of The Paper Boat and THAO, is back with a wordless story about conflict resolution
A monster meanders down a beach, dragging a stick behind them and leaving a line in the sand. Meanwhile, a group of friends is at play—flying kites, building sandcastles, tossing a ball—until two of them become curious about the line that now seemingly divides them.
What
does
the line mean? Tensions mount as the two ponder the situation. Should the line be crossed?
Can
it be crossed? Eyes narrow, feathers get ruffled, and a scuffle starts, stemming from a series of misunderstandings and aggravated by the innocent, and very untimely, arrival of a bee. It's only when their stomping and kicking has completely erased the line in the sand that the friends realize their scrabble was senseless. They rejoin the others at play, where the line becomes part of their games, while in the background, the line's creator continues to meander across the page, oblivious to the impact of their actions.
This powerful wordless story, told in panels and illustrated in striking collage art, is at once simple, relatable, and profound and will encourage readers to think about conflict, communication, and the meaning of the lines we all draw, whether intentional or not.
Thao Lam
Regular price
Sale price
$18.95
Unit price
per
---
SKU: OB400007n0nn1nWWW | ISBN: 9781771475709
"The story speaks volumes of imagined differences and the negative impact of imposed divisions ... An elegant, profound story. A monstrously important message."
- Kirkus Reviews - STARRED REVIEW
"The concept is clever and the playful art a delight ... Another wordless winner from Lam, who knows how to posit questions and trust readers for answers."
- School Library Journal - STARRED REVIEW
"Without a single word, Lam has communicated a master class in conflict resolution."
- Quill & Quire - STARRED REVIEW
"Wordless picture books can be incredibly powerful, and the messaging in this story is clearly about camaraderie and understanding that transcends boundaries, either perceived or real."
- Booklist
"Division, conflict, risk and joy are all captured in the pages of this tale."
- The Small Protagonist
"This wordless book asks 'what is a line in the sand?' as it explores issues of conflict and communication. As with any wordless story, this tale is what readers make of it. Can be used as a story starter for older children or simply as a visual treasure for younger children to enjoy."
- Children's Literature Comprehensive Database
"Deceptively simple ... A parent, caregiver, or teacher could use this book to stimulate a conversation about how the message applies to real-world conflict, whether on the playground or on the world stage."
- Canadian Review of Materials
150 Most Anticipated Fall Books, 2022
A CBC Best Canadian Picture Book of 2022, 2022
A Best Children's Book of the Year, 2022
View full details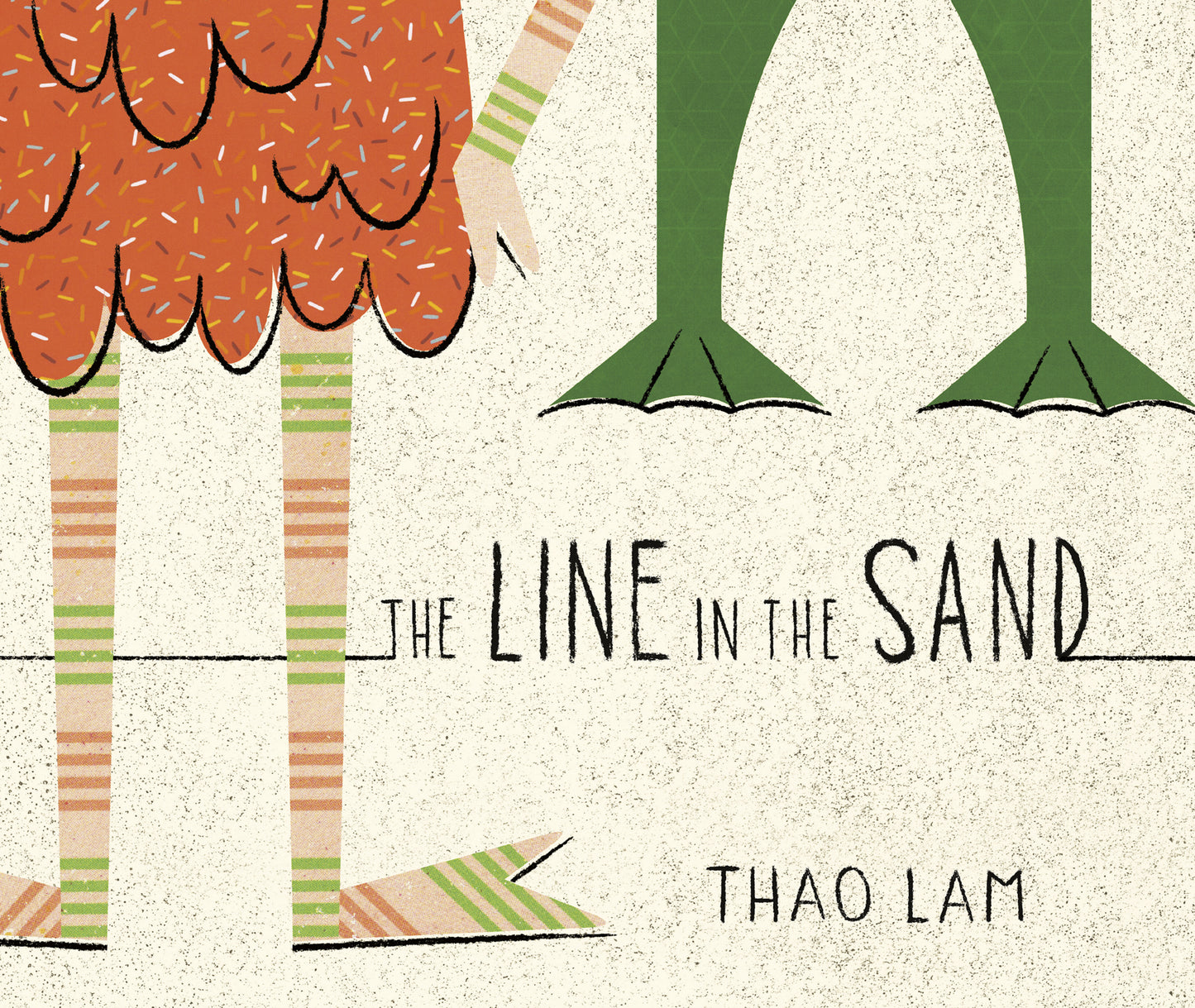 Publication date
September 15, 2022
Curriculum
Social-Emotional Learning; Conflict Resolution