The Egg
The Egg is an imaginative and unusual story about a bird and a child, and how they become a family. The wordless story opens with a crane caring lovingly for an egg. During a storm, a gust of wind blows the egg from its nest. Despite searching far and wide, the crane can't find the lost egg anywhere. Heartbroken, the crane spots something—an egg! Not its own, but since this egg is also alone, the crane rescues it to safety.

When the egg hatches, the little one inside is—unexpectedly—a human baby. No matter their differences, the crane loves and cares for the child, adopting it into an avian life. When they take flight together, this unusual duo encounters other birds with their young ones—the babies all a diverse array of creatures, showing that families come in all shapes and sizes.

This whimsical story is open to interpretation and imagination, but above all imparts the message that a loving family can be whatever we make it.
Geraldo Valério
Regular price
Sale price
$18.95
Unit price
per
---
SKU: 207409n0nn1nWWW | ISBN: 9781771473743
"Valério's visual storytelling will excite the eyes and warm the hearts of viewers young and old." - Kirkus Reviews - STARRED REVIEW
"Valério's memorable artwork and imaginative power give this lighthearted tale extra impact through meticulous spreads that produce a sense of sprightly life and warmth." - Publishers Weekly
"Perfect for lap sits or story hours, this works on a couple of levels: as a silly tale of a human raised by a bird, but also to reaffirm that loving families come in all shapes and sizes." - Booklist – STARRED REVIEW
"Valério shows off his skill with design and collage in this wordless story about the many forms a family can take." - The Horn Book
"No words are needed to tell this lovely tale. Bold colors, well-constructed collage work and exceptional posing will encourage discussion." - Sal's Fiction Addiction
"Especially and unreservedly recommended for family, daycare center, preschool, elementary school, and community library collections." - Midwest Book Review
"The Egg is a wordless picture book, but, in the hands of an artist with the skill of Valério, the pictures certainly do tell a thousand words."
- Canadian Review of Materials
A Toronto Public Library's First and Best List selection, 2020
Elizabeth Mrazik-Cleaver Canadian Picture Book Award, 2020
Best Books for Kids and Teens, 2021
TD Summer Reading Club Top Recommended Read, 2022
View full details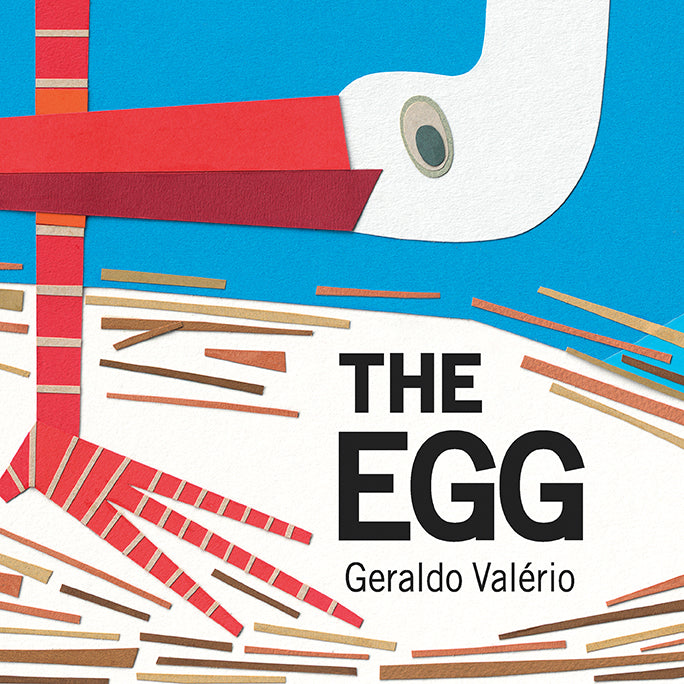 Publication date
August 15, 2020
Curriculum
Character Development