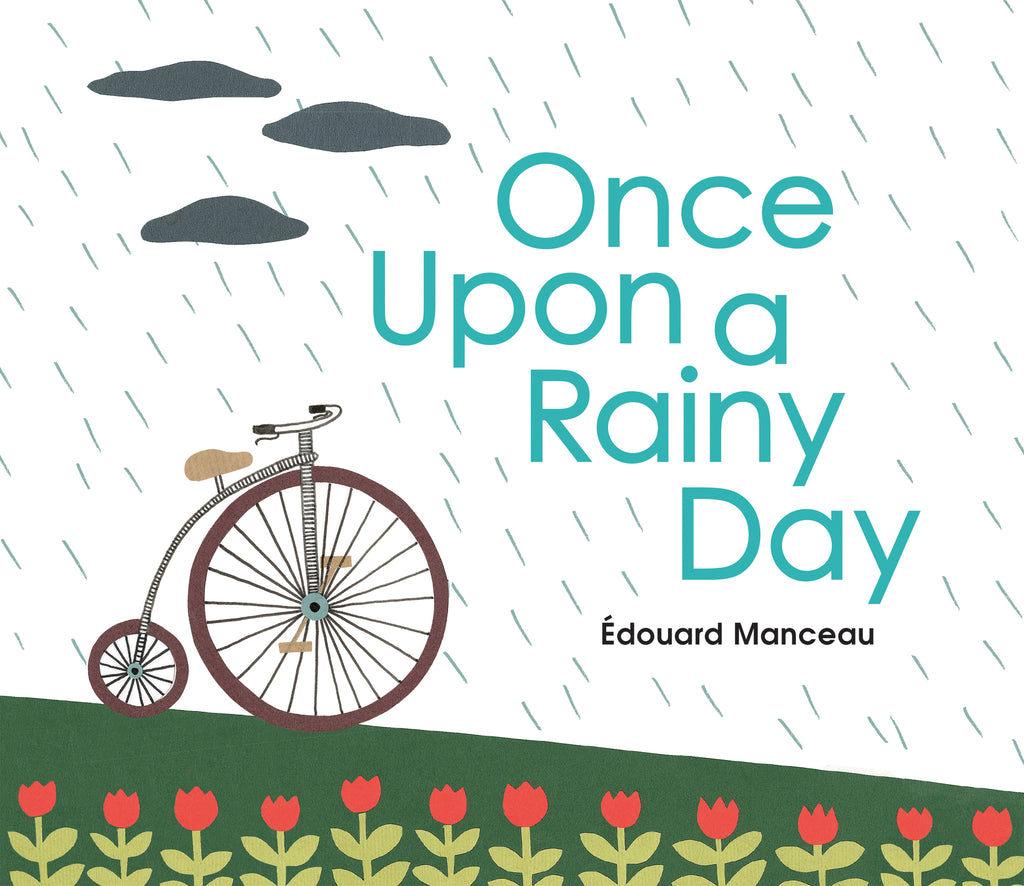 Once Upon a Rainy Day
This is the story of a story that starts over again every day in the same way: as the sun rises, Mr. Warbler steps outside his cottage and walks into to the forest to wake the Big Bad Wolf. Every day, this action unleashes the same cavalcade of antics as the forest animals try to escape. But today, none of it happens — Mr. Warbler doesn't even go outside — because it is raining.
In this book, the text tells a story the reader purposely never sees play out on the page. In whimsical color, the settings are illustrated as described, but they are empty of characters and action. The reader has to imagine them to life. The eccentric characters described — like Oscar the bookwormish, bicycle-riding pig and Niles, a flying squirrel and retired globetrotter with a hot air balloon — will provide rich fodder for creative imaginations.
Once Upon a Rainy Day
sets the stage for exploring cause and effect and invites an inventiveness that could lead someplace new with every read. And just as the book ends, the sun comes out…
Praise for Windblown by Édouard Manceau:

"A surefire inspiration for imagination-fueled projects at school or at home."
—
Publishers Weekly
(starred review)


Praise for LOOK! by Édouard Manceau:

"This clever, engaging offering invites children to review basic concepts while seeing the world around them in new ways."
—
Kirkus
(starred review)
Édouard Manceau