Hatch, Little Egg
The little bird is hatching! Everyone is rushing to see the main event. This is not to be missed – everyone's buzzing about it! With cameras in tow, various animals hop into cars, motorcycles, wagon trailers – anything that will get them there in time to see the event unfold.
Finally, with the crowd gathered around, a crack appears in the eggshell and out comes – well, not quite what they expected. The disappointed crowd complains and sulks out. The hatchling reveals his little trick to readers. He has outsmarted the crowd! And for good reason, he thinks: you just can't hatch in peace these days.
This funny, surprising, and lightly satirical early picture book captures the hype of a highly anticipated event. Able to be read and enjoyed on multiple levels,
Hatch, Little Egg
gently mocks the join-the-hype mentality. It will be especially relatable for children expecting a younger sibling, while amusing adults with its subtle nod to celebrity culture.
Édouard Manceau
Regular price
Sale price
$0.00
Unit price
per
---
SKU: 194826n0nn1nWWW | ISBN: 9781771471114
"Surrealists will rejoice ... A pig really might be the cutest thing in the world – even if it's a bird in disguise."
- Kirkus Reviews
"Engaging ... a hatchling thwarting the paparazzi." - School Library Journal
"This tongue in cheek little tale is told with minimal text and expressive illustrations, inviting young readers to examine each detail carefully, to draw conclusions, and to have fun reading, looking, and thinking." - The Midwest Book Review
"A charming little story... a valid and rare topic." - Resource Links
"This vibrant and brightly coloured picture book for emergent readers is a treat for both the heart and the mind... a wonderful read-aloud for young children." - Canadian Review of Materials
View full details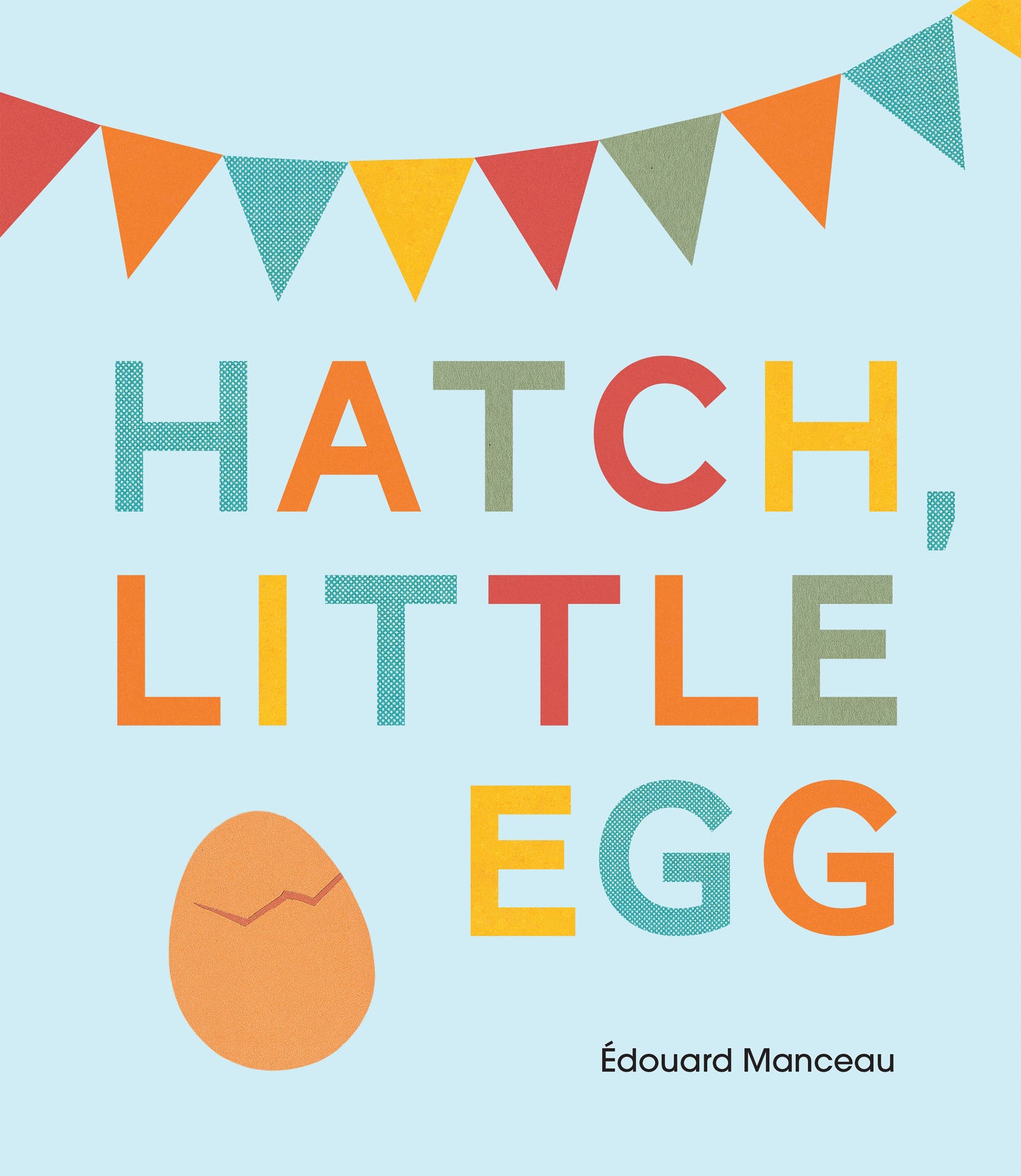 Publication date
September 15, 2014
Curriculum
Reading; Comprehension; Making inferences/interpreting texts; Analyzing texts